by Fernando Maldonado, Jorge Tereso
is going to Sundance !
SPHERES
dir. Eliza McNitt
"For thousands of years, we've looked to the stars to find our place in the universe," says the writer and director Eliza McNitt, "but for the first time, we listen to its music." narrated by Jessica Chastain, Patti Smith and Milly bobby brown. This interactive three chapter journey uncovers the hidden songs of the cosmos.
I'VE ALWAYS BEEN JEALOUS OF OTHER PEOPLE'S FAMILIES
dir. Shirin Anlen
Every night, families gather for dinner surrounded by the invisible presence of ai.
What do these moments trigger to an ai ? How does it feel about the most boring and intimate moments of human life? Ordinary rituals affect our state of mind – do they provoke unplanned responses in the learning processes of the intelligent machines we create in the same way?
VESTIGE
dir. Aaron Bradbury
"Our memory is a more perfect world than the universe: it gives back life to those who no longer exist." ― Guy de Maupassant
VESTIGE is a room-scale VR creative documentary that uses multi-narrative and volumetric live capture to take the viewer on a journey into the mind of Lisa as she remembers her lost love, Erik. Within an empty void, fragments of past memories appear of their life together.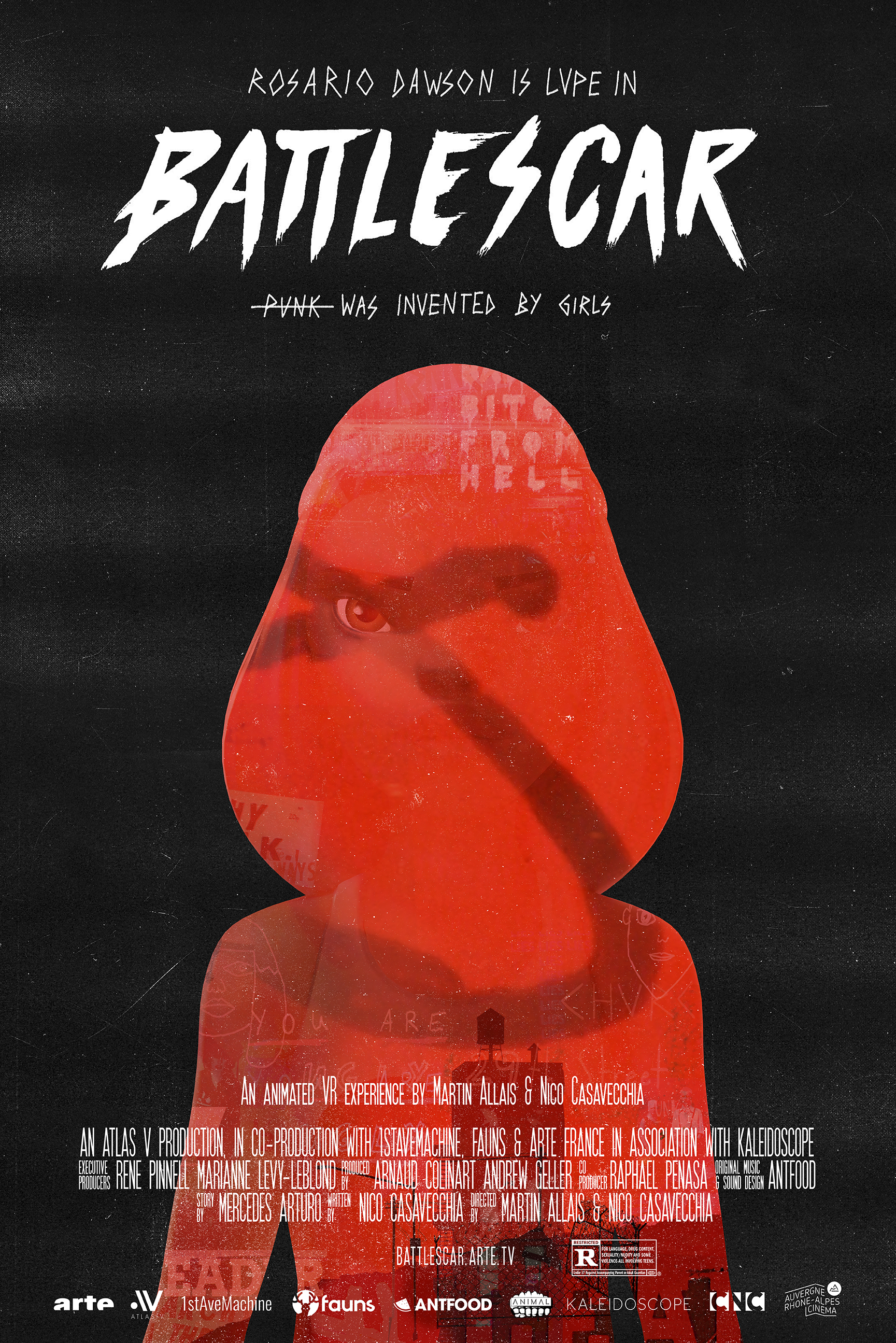 dir. Martín Allais / Nico Casavecchia
With the voice of Rosario Dawson
New York City, 1978: When Lupe, a Puerto Rican-American teen, meets fellow runaway Debbie, the Bowery's punk scene and the Lower East Side are their playground. This coming-of-age narrative explores identity through animation and immersive environments as Lupe's handwritten journals guide users through her year.