Dive into the heart of the cosmos
Dir. Eliza Mcnitt
Oculus x Protozoa x Intel x Kaleidoscope x Atlas V x Crimes of Curiosity
Available on Oculus
With the voice of Jessica Chastain, Patti Smith, Millie bobby brown
This interactive three chapter journey uncovers the hidden songs of the cosmos. Space is not silent. It is full of sounds. We look to the stars to find our place in the Universe, but for the first time we listen to its music. From Writer/Director Eliza McNitt, Executive Producers Darren Aronofsky and Ari Handel, Narrated by Millie Bobby Brown, Jessica Chastain, and Patti Smith, this acclaimed experience premiered at Sundance and received the Grand Prize in VR at the Venice Film Festival.
Chapter I: Chorus of the Cosmos
Narrated by Millie Bobby Brown
Planet Earth sings.
Our solar system becomes a musical instrument as we discover the Universe through sound.

Chapter II: Songs of Spacetime
Narrated by Jessica Chastain
Dive into the heart of a black hole to uncover the breakthrough discovery of gravitational waves. Fall into the darkness, and you will find the light.

Chapter III: Pale Blue
Narrated by Patti Smith
The Big Bang was silent. Then came sound. Travel from the edge of the cosmos to uncover the strangest song of all.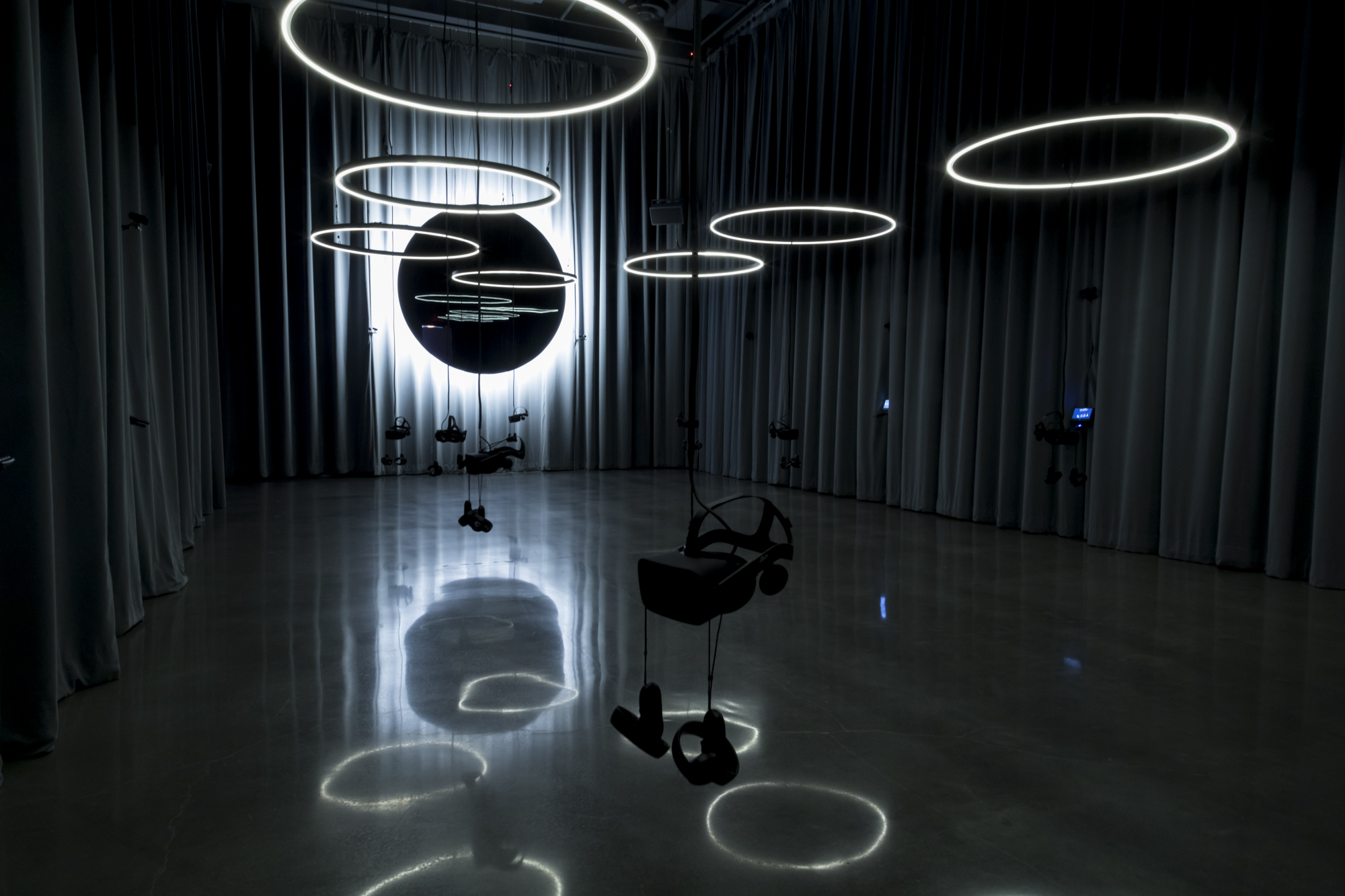 "My Fascination with space…
…began when I was seventeen visiting the Large Hadron Collider at CERN. In the heart of the Particle Accelerator I walked along the inner workings of the LHC where particles are smashed together on a quest to answer the deepest mysteries of the Universe."
Eliza Mcnitt